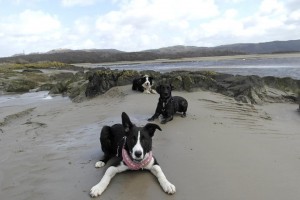 I am a dog training instructor myself but, when I added a new member to our family ( Border Collie, Skye) I chose to attend a Puppy Class with her for the vital socialisation experiences & so that she could get used to both settling quietly between exercises & focusing on me despite distractions.
I chose Sue's class as she is an APDT UK member so abides by their code of conduct. She is ethical & knowledgeable. The class was calm, well managed & instructions were clear. Plus we both had fun!
I would not hesitate to recommend this class to new and experienced dog owners alike.
THANK YOU SUE!
SADIE AND SKYE  29-03-15