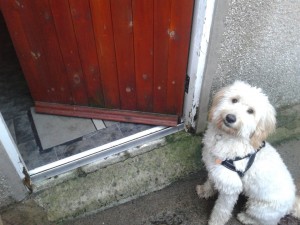 The classes were sociable and full of fun for both myself and Yogi (my 8 month old Cockerpoo).
Sue was very friendly and gave great ideas + tips on how to train your dog. We noticed a difference in Yogi within the weeks of the course.
Would highly recommend these classes to anyone.
Sharon Hall and Yogi   12-03-15