Now that summer and better weather is fast approaching it's time to take training into the great outdoors. There are some new exciting courses this summer as well as the return of old favourites. Take a look below on what is available and make sure you don't miss out on some outdoor training fun! The classes are kept small so I can give you all more individual attention so please book ASAP to secure your place on the desired courses.
Here's a summary of the courses on offer over the summer at my three venues – at The Lake, The Farm and in The Hall.
Enjoy Your Walks *NEW*
Do More With Your Dog
Supa Dogs
Super Sniffers
Summer Special Fun Nights
Junior Dog Class
See below for further details of the courses at each venue –
PAWS BY THE LAKE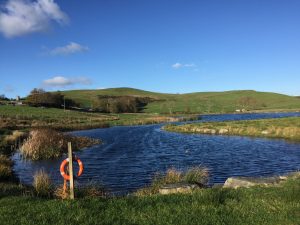 For summer 2019 we have a new outdoor venue around 'The Lake' at Kitridding Farm Shop and Tea Room – LA6 2QA (between Kendal and Kirkby Lonsdale)
Starting on Wednesday 26th June from 6:00 to 7:00pm, this course will be held at The lake at Kitridding. It is a 4 week course. This is a great opportunity to train in a 'real life' setting at this scenic location. The workshop will include top tips to build your dogs connection with you when out on walks. This will improve their focus and response to you so you can all enjoy your walks out more. Typical skills included will be – getting and keeping attention, coming when called, walking nicely on the lead, self- control with leave and wait and plenty of games and fun activities! There will be real life distractions at the location including ducks on the lake and livestock in surrounding fields. All dogs will be kept on leads or training lines. Advice will include how to set up your training for success in such an interesting and distracting environment. It is suitable for dogs over 5 months of age. Cost: £40
PAWS AT THE FARM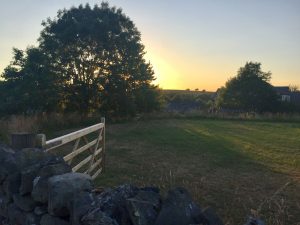 We're back at the popular outdoor venue at Lane Farm, Crooklands, (Westmorland County Show Field) LA7 7NH (Don't worry there isn't a lot of livestock around.)
This 3 week course will start on Tuesday, 2nd July, between 7:15 – 8:45 at Lane Farm, Crooklands (our outdoor summer venue at the Westmorland County Showground). Your introduction to how amazing your dog's nose and sense of smell is! This includes sniffing games to play at home plus when out and about. The searching games are great to help improve …

Puppy course starts on Tuesday 23rd July 2019, 6:00 – 7:00 pm at Lane Farm, Crooklands (our outdoor summer venue at the Westmorland County Showground). Give your puppy a good start with a variety of activities and advice for effective socialization and introduction to training and living in the human world. This is a 6 week course and costs £84.

Tuesdays Evenings 7:15 – 8:15 on 6th, 13th and 20th August at Lane Farm, Crooklands (Westmorland County Show Field) £10 per night – book any individual session or all 3. Come and have some quality time with your dog and have a go at fun activities. The evening will be very informal where you work your way round a circuit …
PAWS IN THE HALL
Courses continue on Sundays at our indoor venue at the Castle Street Centre, Kendal, LA9 7AD
Note that there are no classes during August as the hall is being redecorated.
Puppy course starts on Sunday, 30th June 2019, 2:45 – 3:45 pm at the Castle Street Center, Kendal. THIS COURSE IS NOW FULL. Give your puppy a good start with a variety of activities and advice for effective socialization and introduction to training and living in the human world. This is a 6 week course …