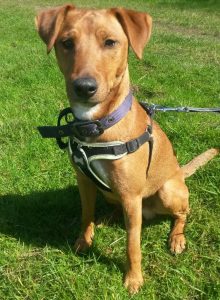 I wish I had found Sue's class for my dog's puppy course as we previously attended a course with too many dogs present and he found it too distracting. Good Start Dog Training is held in a large venue with barriers to help young dogs to focus. Training Loki in this environment was so much easier and a lot of fun. The skills are broken down into easy steps for both the owner and the dog.
Sue is friendly and easily approachable, no question seemed silly and her understanding approach is great for both canines and humans.
The weekly emails summarizing the class and attachments with training details helped greatly. We would highly recommend this class for all adolescent dogs!
Michelle, Paul and Loki