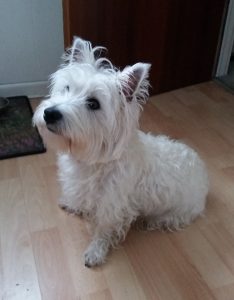 Before we started our six week junior training course we had a one to one session first to see how Kira would respond.
Sue was very clear in her instruction both to us as dog owners and to Kira who responded very well.
The Racey Recall is brilliant as a back up call. I was very impressed with every aspect of the training as there was no way I would have done it by myself. It is invaluable to me and to the safety and happiness of my dog.
Alison Hoggarth (and Kira)